MENSCHEN – WORTE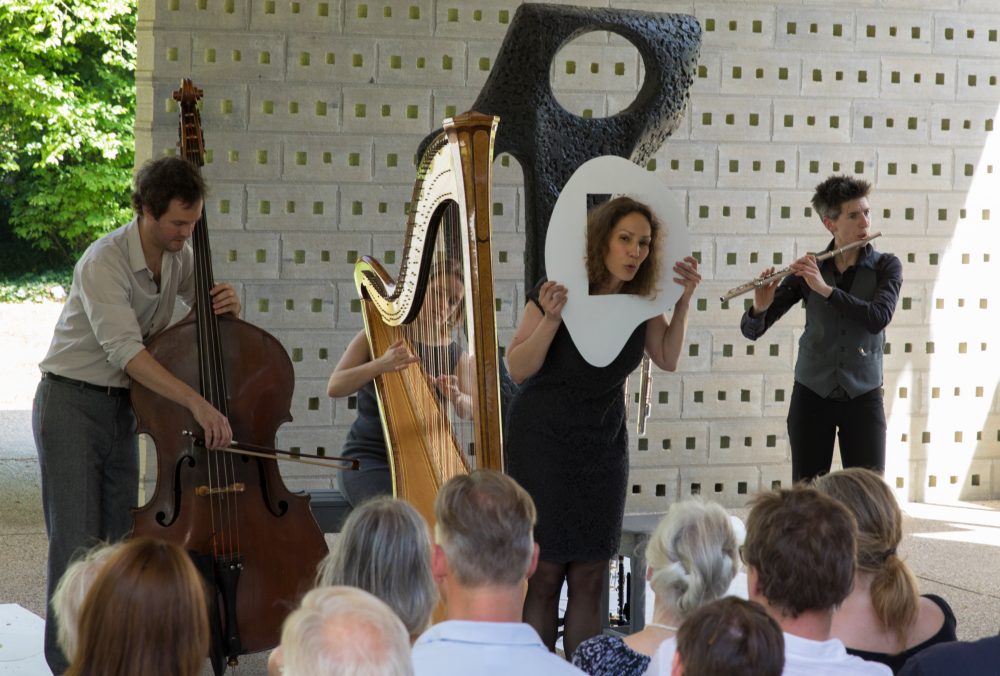 A theatrical concert with poetry of artist Hans Arp. A new composition by Astrid Kruisselbrink.
Antje Lohse – mezzo-soprano, Marieke Franssen – flute, Miriam Overlach – harp, Jelte van Andel – double bass, Marc Pantus – final direction/stage design, Ria van Hengel – translation
A production by Stichting Knars and the Kröller-Müller Museum.
More information: http://www.stichtingknars.nl/
Photo: Hans Hijmering

Photo: Hans Hijmering

Antje Lohse published together with translator Ria van Hengel a collection of poems by artist Hans Arp. Zingend blauw, Uitgeverij Vleugels: https://www.uitgeverijvleugels.nl/andere-uitgaven/96-hans-arp-zingend-blauw